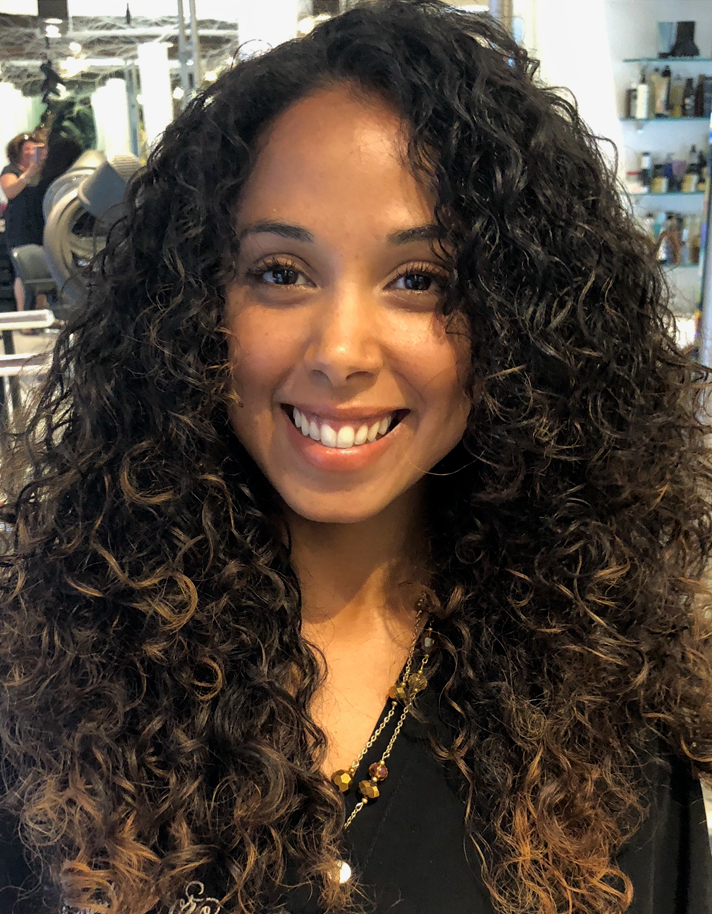 New York City in the winter months can be fascinating and endearing, full of lights and energy, but winter weather conditions, such as harsh winds and cold temperatures, rob our natural curls of moisture, leaving them dry, tangled, and frizzy.
We've compiled a list of suggestions on how to protect your beautiful curls in winter weather, so your luxurious curls can turn heads as you strut down the NYC streets.
Use Leave-In Conditioner
Leave-in conditioner is an important product for curly hair. Not only does it keep dry curls moisturized and hydrated, it makes them more manageable all together. Curls crave moisture during the winter months but receive very little of it. Leave-in conditioner products will detangle, hydrate, and soften your curls. Ultimately, leave-in conditioner will protect your strands against winter weather and the industrious elements of NYC life.
Treat Your Curls
Some advice from Leslie Ellen, curly hair specialist of NYC at Leslie Ellen Curly Hair Salon, has some advice when it comes to treating your curls. Leslie says, "A great way to treat your curls, allowing moisture to penetrate deep into the hair shaft, is to use a steam cap, heat cap, or a hood dryer to open up the cuticles. At end of the treatment, always give your hair a nice cold rinse to cool the cuticle back down. We found a great article that will help you steam your hair at home to protect it against winter elements."
Leslie also says, "As a curly girl, hydrating products should be your best friend." Keeping your hair hydrated will help to replace lost moisture cause by cold temperatures outside and dry heat inside.  There are a ton of different hydrating products including conditioners, serums, oils, masks, and more.
Use a Satin Pillow Case or Satin Cap
Another cool tip when it comes to keeping your hydrated is sleeping on a satin pillow case. A satin pillowcase helps to keep hair smooth, reducing breakage and frizz that often happens overnight. It can eliminate split ends and can even keep your hair more moisturized.
As a trained curly hair specialist in NYC, Leslie Ellen Curly Hair Salon loves to keep her curly clients glowing with proper cutting and styling techniques. Her focus is to work with the natural beauty of your hair to achieve its optimum health and appearance. If you are looking for a curly hair salon in NYC, call Leslie Ellen Curly Hair Salon and schedule an appointment for a hair makeover you'll never forget. Take a look at our Instagram to view some our client's curls! Call us today at 718-926-4050 to make an appointment.