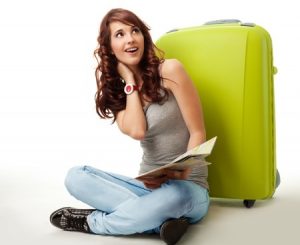 With all the holidays there is bound to be some travel in your future. Packing can take some planning, so make sure you take some time to consider what you would need for your precious curls! Here are some tips on keeping your curls looking fresh and beautiful this winter season.
Samples, Samples, Samples
You know all those sample sized products you have laying around? This is the perfect time to use those up. Just throw those into your carrying case and go! Products are a curly haired girls best friend! Taking travel size containers will not only make traveling by plane easier, but you can work on de-cluttering your stash.
Travel Kits
Travel kits can be pretty handy and there are some for just about every product line, so you can take your staples on the go. With all the options out there, everyone can find something they like. And luckily they won't take up much room in your luggage!
Prioritize
For those who are going to be out longer than a couple days, the sample and travel size containers might not cut it. However there are still ways to simplify your routine. Leave in conditioner is always going to be important, whereas you might not need your other products. It's important to stay hydrated with going to the pools or the beach!
Pack a Few Accessories
Occasionally times will call for your hair being pulled or pinned back. Pack a few basic accessories like bobby pins, headbands or clips in order to spruce up your hair do! If you're in a pinch and don't have anything to pull your hair back with you can cut off the top of the sock or strip of pantyhose. If you need to put it up, use something soft to cradle your delicate curls.
Leave in Conditioner
For the girls with the beautiful locks, leave in conditioners are a must have- especially if you're at a poolside! It will help you hold your curl and can even help preserve your color.
Using some of these tips and tricks can help make the travels of the holidays easier on you and your hair. If you're interested in some more tips, contact Leslie Ellen today!
[msh_feedburner]